I see have neglected my blog for sometime again now. I guess I'll just have to blame that on being busy (again). A lot has happened the last month though. I have moved out of my apartment and am currently living at my mother's house until my new house is finished next week. So all my LEGO is sort of packed away now, but that doesn't stop me from buying sets or cracking out some bricks to build a little!
I have also had two LEGO related trips recently. Fi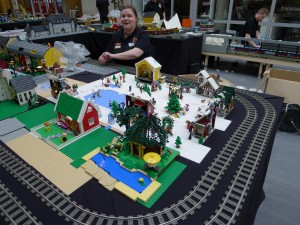 rst we went to Trondheim where Brikkelauget held it's first self hosted event. Which was awesome

I brought a lot of models with me there to display: my Fabuland houses, winter village, Brickfoot village, yellow train and collectible minifig shelves. Phew! I also won the  contest for b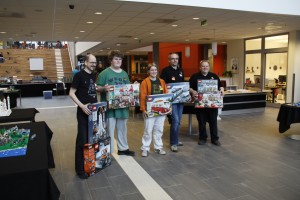 est vehicle with my Santa sleigh, and shared first place in the Historic contest with my Brickfoot village (had to wait a bit for my prize in that one though, since the other guy got to bring home the one we had there).
Last weekend I went to the Eurobricks event in Billund to meet up with people I have become acquainted with over the internet, and it was a lot of fun

We got to meet the AFOLs' favourite designer,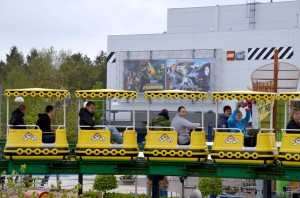 Jamie Berard, who held a presentation about the design process of the upcoming Sopwith Camel model. And former Eurobricks Star Wars moderator Kim Thomson told us about how he got a job as community coordinator at LEGO. We also went to Legoland and I got to ride the new super awesome Polar Expedition roller coaster 😀 Yeah, I love roller coasters 😉